Rural Recruitment is a National, independent family run employment agency for private country houses, large estates, childcare, equestrian, farms and commercial businesses. A completely personal service is offered from start to finish. Rural Recruitment would not recommend an applicant for a job unless they would happily employ that person themselves.
Jackie Frost set up Rural Recruitment in 2010, when she felt there was a need for an Agency specialising in all country staff – Grooms, Mother's help, Housekeepers, Gardeners, Cleaners, Private Chefs, Butlers etc. However since opening the agency Rural Recruitment has grown and now recruits for PAs/Office Managers/Farm Secretaries, Receptionists, Administrators, HR Managers, Bookkeepers, Stud Secretaries and much more.
With so many private country houses, large estates, farms and commercial businesses within the area, there is a high demand for a variety of domestic and office staff.
Rebecca Rivett, (Jackie's daughter) joined Rural Recruitment in 2015 and brings a wealth of experience in the Commercial department as well as the equestrian and child care sector.
Rebecca is based in Norfolk and Jackie in Suffolk so interviews and client visits are easily organised. They also attend International Horse Shows and networking events enabling them to meet current / new employers and employees.
Unlike other agencies you will only ever speak to Jackie or Rebecca and they are available 24/7 including evenings and weekends.
Rural Recruitment will soon be launching a job board on the website, where clients can advertise their vacancies for a one-off fee and manage their own recruitment as an alternative to using our more comprehensive, bespoke service.
---
A bit about Jackie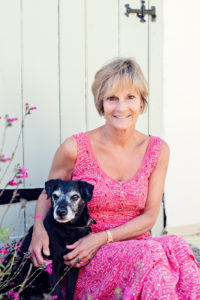 Jackie has worked in quite a few of the areas covered by their Agency so has all the knowledge needed to place the right applicant with the right employer.
For 17 years Jackie worked at her husband, Simon's Estate Agency – matching people to houses, so is very confident in dealing with people and their needs. Prior to this, Jackie worked as Farm Secretary/Bookkeeper for many years having left London where she held a front of house position in a Mayfair Hotel.
With many years as a pony club mother she has also experienced the requirements that the equestrian world encounters such as juggling a career, school runs, housework, cooking and horses into what seems like a very short day! That's where the aptly named Mother's Help comes into action.
Jackie loves the country life, walking her two terriers Harry and Arthur, running, cycling, attending point to point and National Hunt racing and socialising with friends and family as much as possible. Jackie has a part time Gardener and Housekeeper and knows exactly how important it is to have good and trustworthy staff.
---
And a bit about Rebecca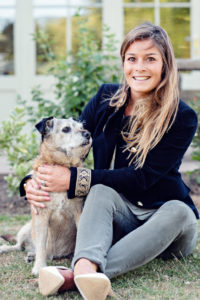 Rebecca joined the Agency in 2015 having graduated with a first class degree in Equine Sports Science in 2011, she then worked 2 years as a Senior Nutritionist within a Horse Supplements company. Her move to Norfolk led her to a change in direction and she worked as a Commercial Recruitment Consultant for a large Agency, allowing her to bring her experience to Rural Recruitment.
Prior to University, Rebecca worked as a full time, mothers help for 3 years looking after 4 children and 6 ponies, she also rode point to point horses and competed up to 1* British Eventing. She attended and completed the 9 week British Racing School course at the age of 18 and still has a keen interest in the racing sector, this is in fact where she met her husband Ben.
Alongside work, Rebecca enjoys running marathons, taking part in Tough Mudders, skiing, cycling, riding, walking her lively Irish Terrier Fergus, who you will see at most events and socialising with her friends and family.
She now has a one year old daughter called India and enjoys working full time and entertaining her!