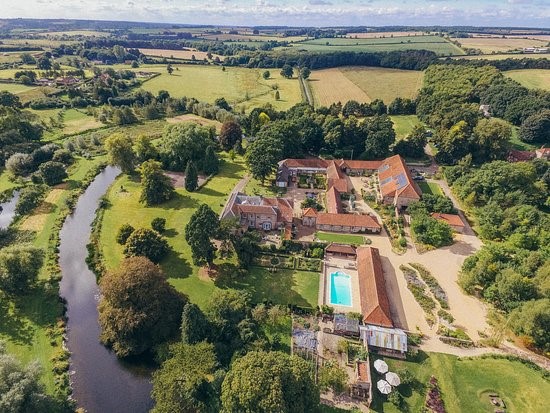 General Manager for Holistic Retreat, Norfolk- REF 850 Position Filled
Posted on
September 20, 2021
Job Type
Full-time / Live out / Permanent
Role
General Manager / Hospitality
---
We are excited to announce a new vision for West Lexham. This fantastic retreat is primarily a heart led centre that has hired spaces and accommodation to aligned retreat leaders, organisations and charities.
West Lexham will be running its own specialist retreats and inviting artists, writers, skilled craftspeople and wellness practitioners to work with them to host an ongoing annual calendar of events. They will also be curating special gatherings for entrepreneurs, innovators, and change makers, as well as creating an inspiring co-working environment.
West Lexham is committed to creating experiences and environments which serve the wellbeing, and creative engagement to their guests, visitors, and wider community. It is at heart a healing journey in a healing place. There are times for retreat and there are times for action and West Lexham aims to facilitate both.
This new vision requires a total rebranding and partial restructuring of the business. West Lexham already has a successful and solid foundation from which to launch this new era. A new fruit and vegetable garden feeds their restaurant with fresh produce. They have opened several more events spaces, one of which is an Orangery full of plants. Six more glamping cabins are now open in the gardens. A library and gallery space are near completion.
As with any major transition period, there will be challenges so we need to find someone who has some experience of change management, including growing teams and organisational systems. A leader who can hold space in a calm, strong and structured way. Someone who is ready to adapt and build systems and processes that will embody the spirit, ethos, and energy of the place and realise the dream of living in a new way.
Responsibilities
Ensure the business is meeting its core objectives and aligning with its ethos, whilst running profitably.
Create a strategic plan for the successful implementation of the Partners' creative vision and ongoing projects.
Assess key responsibilities of team members, working with each head of department to delegate intuitively and effectively.
Create budgets, financial reports and forecasts.
Optimise spending and control costs across the board.
Take ultimate responsibility for delivery.
Create clear systems for reporting and making necessary adjustments.
Be able to offer clear feedback to partners.
Create KPIs to measure the health of the organisation.
Work closely with each head of department to create smooth running systems, including weekly and monthly reports.
Timely delivery of projects, with clear overall timelines and budgets, making room for adjustments and regular re-assessment.
Intuitively create the optimal customer experience.
Heads of Departments who will report to you: 
Finance Team (1 person and outsourced accountants)
Sales & Bookings team (2 people)
Marketing (1 person)
Housekeeping team (6 plus)
Maintenance team (1 person and contractors)
Kitchen team (8 plus)
Gardening & Growing team (6 people)
Valued Characteristics and Skills:
Aligned with the core ethics of West Lexham.
Open hearted, kind and considerate.
Orderly and systematic mind.
Calm and grounded under pressure.
Strategic.
Self-driven.
Insightful and intuitive about people and situations.
Takes initiative to find solutions hen problems arise
Produces timely work with attention to every detail.
Solid, yet balanced work ethic.
Masterful project management skills.
Able to take positive feedback and grow from it.
Ability to lead a team.
Minimum Qualifications:
Able to work full-time between 30-40 hours per week.
A minimum of 4 years of relevant professional experience.
At least 1-2 years customer service or hospitality experience.
Previous experience with team leadership.
The ability to organise a business.
Preferred Experience:
Scaling and managing a business: 2 – 3 years
Company rebrand: 1 year
Hospitality: 2-3 years
Food and Beverage: 2-3 years
Benefits:
Access to beautiful grounds, swimming lake, swimming pool, walks.
25% discount at the new restaurant.
Flexible schedule.
Free yoga classes when these are scheduled for staff.
Access to library.
Healing energies of the environment and land, as maintained by the partners.
Amazing new office (shared).