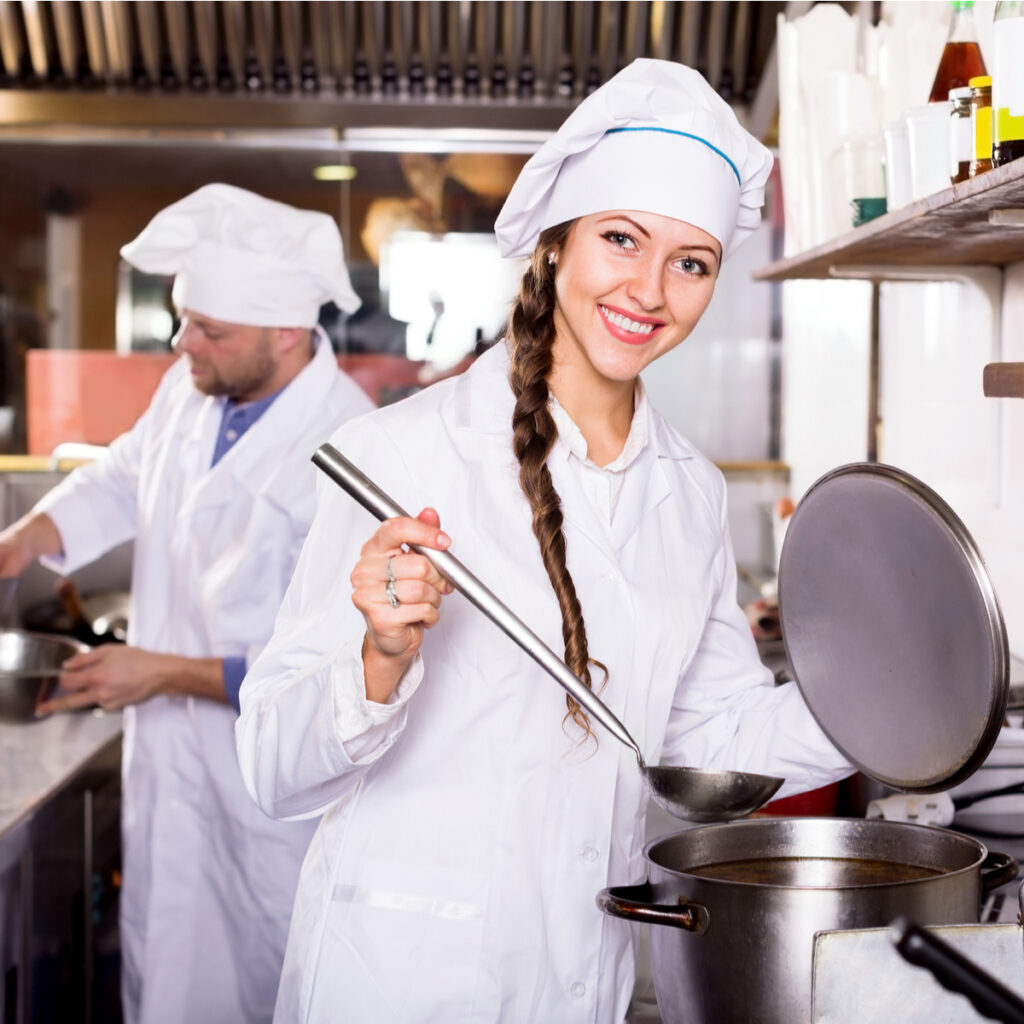 Full Time Kitchen Assistant – Lavenham, Suffolk -REF 936 Position Filled
Posted on
January 24, 2022
Location
Brettenham, Suffolk
Job Type
Full-time / Live out / Permanent
---
Full Time Kitchen Assistant required for Independent school located in the beautiful village of Brettenham-easy access from Stowmarket, Sudbury and Hadleigh.
We are looking for someone reliable, with a good work ethic and the ability to work well within a team whom provide meals for pupils, staff and visitors to the school.
Working Hours       44.6 weeks paid including 28 days holiday inc. Bank Holidays
Term Time plus 4 weeks ( 38 weeks) 2 week rota
Week 1: 7.30 – 3.15 pm  Monday to Friday
Week 2: 7.30 – 3.15 pm Monday to Friday
10.45 – 18.30 Sunday
19 kitchen cleaning days out of term
9.45 -2.15pm
The Job:
Assisting chef with food preparation and other duties
Sunday cook already pre-prepared meals for lunch and supper-serving the children in the dining room
Undertake dining room duties, including serving of correct portions of food and beverage at the designated times to staff, pupils and visitors.
Assist with school functions and events
Washing up crockery, cutlery and cooking utensils.
Undertake daily and periodic cleaning
Hand in lost property from dining room
During school holiday undertake more thorough cleaning as directed by Catering Manager
Keep Health and Safety skills updated and adhere to safe working practices
Report defects and maintenance requirements
The Person:
Must be a good team player but able to work using one initiative
Must have the ability to understand oral and written instructions
Must possess basic food handling skills
Understand child protection issues
Experienced in food presentation in a commercial/educational environment
Will hold a Food Hygiene certificate
We are looking for an honest, reliable, punctual person with good interpersonal skills.
Conscientious with a willingness to learn new skills
A well presented person who is self motivated with a positive 'can do' approach.
Tel Jackie 07979501997